Throughout the pandemic, businesses were forced to practice homeworking, as the Government enforced its strict social distancing measures to slow the spread of the virus. However, there are now a lot of organisations looking to implement a long-term culture of hybrid working, despite the removal of all Covid-related restrictions earlier this year.
According to the latest figures from the Office for National Statistics (ONS), 23% of businesses are using or intending to include homeworking as part of their permanent business model – increased from 16% in Autumn 2020. Improved staff wellbeing (60%), reduced overheads (43%) and increased productivity (41%), were cited as the main reasons why businesses are taking such an approach, having been encouraged by positive first-hand experiences throughout lockdown.
However, for those businesses looking to practice hybrid working long-term, the health and safety of all employees must be considered, even for those that are permanently based at home.
Tina Chander, Head of Employment Law at Wright Hassall, commented: "Since the restrictions were officially lifted in February, many businesses have returned to the workplace in some capacity. That being said, there are a growing number of organisations now keen to utilise hybrid working, having been encouraged by the results during lockdown.
"Whilst the widespread acceptance of remote working gives businesses an opportunity to boost employee morale and reduce overheads, that doesn't necessarily mean it can be introduced as part of a permanent model without ensuring the health and safety of workers is protected first.
"This may involve the creation of a comprehensive hybrid working policy that contains important health and safety risk assessments. These checks and procedures will ensure employees have the tools and conditions needed to complete tasks safely, making reasonable adjustments if standards are not met.
"Of course, hybrid working is not always feasible across every sector and organisation – as the statistics below reflect – but there is no doubting that it has become a key component within many business models, so it is crucial that any employers considering this approach take steps to ensure employee wellbeing."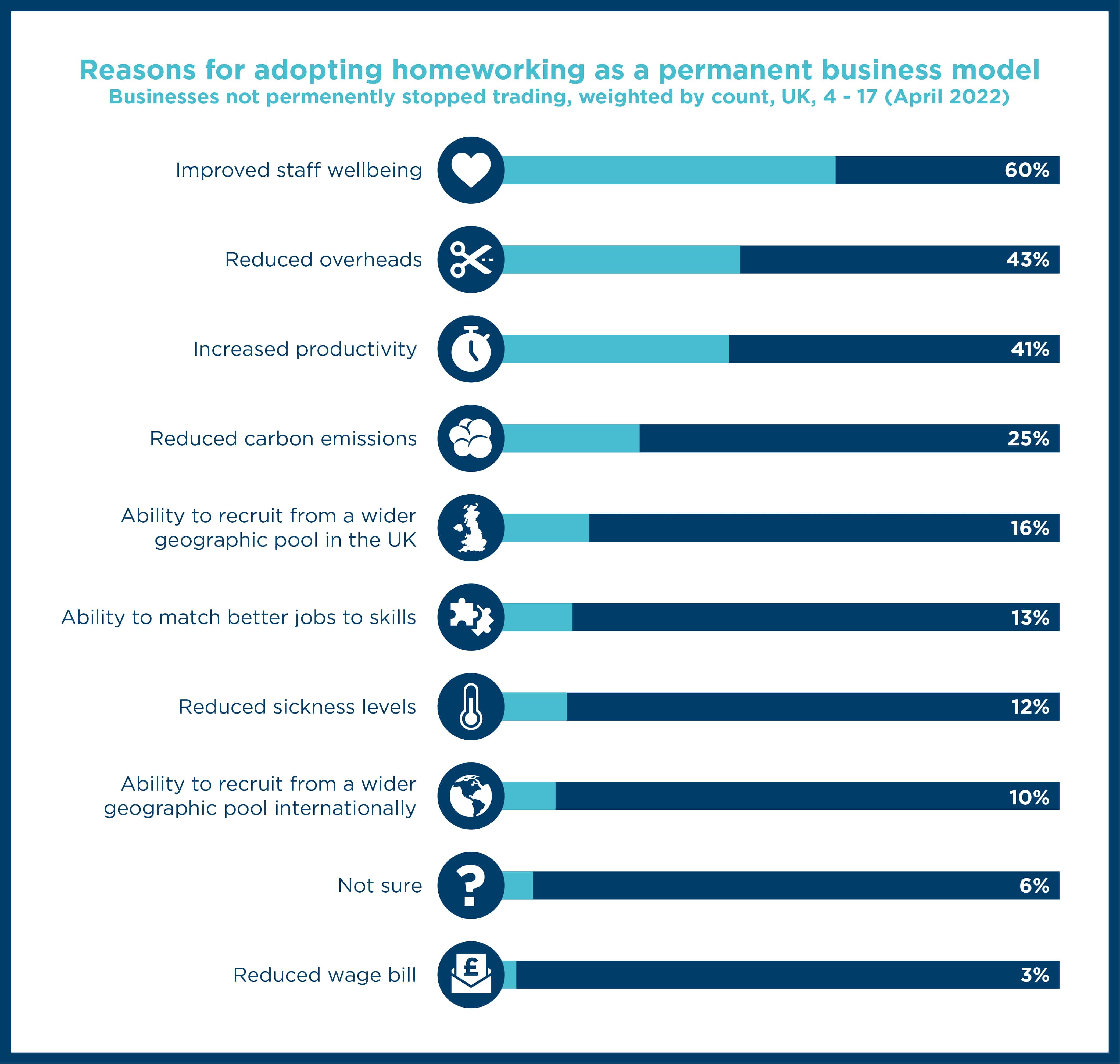 Which sectors are planning to use hybrid working?
Whilst the number of businesses practicing homeworking has increased, the latest ONS survey figures show that its popularity and adoption varies between industries/sectors.
The feasibility of completing tasks at home is an obvious factor, as only 3% of business involved in accommodation and food service activities expressed an intention to adopt some form of homeworking in the future.
Meanwhile, more than half of companies (53%) within the information and communication sector have said they will include hybrid working as part of their permanent business model – an indication that office-based businesses are more open to the idea it becoming a long-term solution.
Interestingly, 26% of organisations within education answered 'not sure', as it remains to be seen how widely remote learning will be adopted.
Regardless of an organisation's size or sector, any business considering the implementation of hybrid working within their permanent business model must take steps to ensure the health and safety of every employee is protected.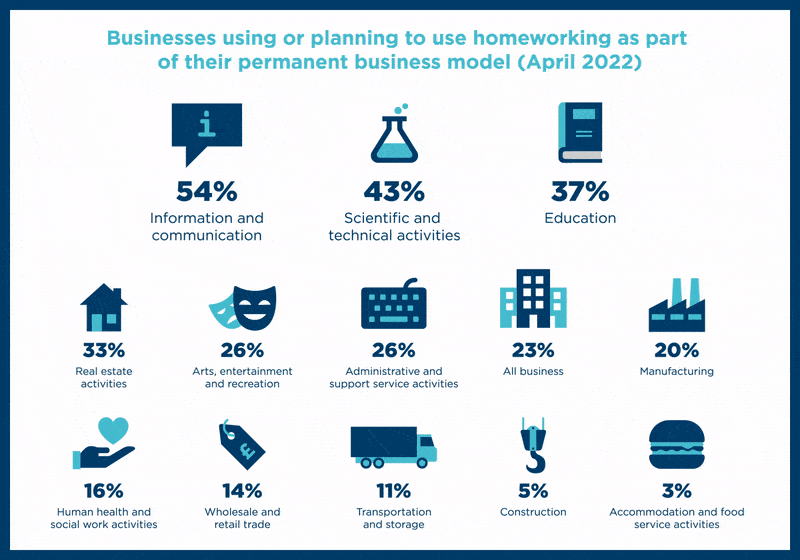 If you are unsure about the legal obligations surrounding hybrid working or require support with creating a comprehensive policy, then contact our experienced employment law team for advice.